The Profitability Vise...

Every Company eventually faces The Profitability Vise: pressure from two opposing forces that squeeze profit and reduce shareholder value. Learn how your company has been affected...
Listen to our Profitability Vise Teleseminar

How we help...
LJR Consulting Services provides assessment, prescription and implementation of specific strategies that unleash Hidden Profits in your business. We demystify information technology options and lean business process while working with your teams to bring creative thought to reducing cost and improving profits. Learn about the LJRCS process...



Who We Serve...
C- level executives of primarily mid-market companies - CFO, COO, CEO, CIO - to unleash Hidden Profits in their businesses by becoming more efficient. We also support Private Equity firms to build a foundation for growth in their portfolio firms. We are experts in business uses of information technology to create 'lean' business processes and eliminate wasted cost. We are business experts with deep information technology expertise. Learn More the type of challenges we address...

Hidden Profits Workshops
The barriers to profit are often "hidden" - otherwise competitive, profit-savvy executives would eradicate them immediately. Quietly leaking profits are inefficient processes especially in the Financial Supply Chain. Our Hidden Profits workshops use your teams and our expertise to plug the leaks. Learn More...
Executive Services
Today business and information technology is changing quickly, there is a dizzying array of information about technology and business process. It becomes almost impossible for you as a busy executive to stay abreast of the options available to you. Our teleseminars and mastermind groups synthesize the information for you and present it in easy to understand terms. Learn about Teleseminars Learn about Mastermind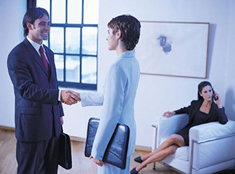 Consulting Services
Do you need experts that can come in and work with your team for a specific period of time, but concerned about how to find someone. Perhaps, you have experienced problems before with consultants who only know technology or are strictly finance experts. Our consultants are business & technology savvy with more than 10 years experience. Learn More...
Part-time CIO Services
Information technology is critical to every business today. Yet a CIO is generally the last executive that a company will hire because it is not a full time position for many mid-market companies. Having a strategic executive or board member who is both technlogy and business savvy is critical to every business today. Our team of seasoned CIOs will work with you on a parttime basis. Learn more...